Trade show corporate magic is a guaranteed way to increase booth traffic, generate quality leads and insure a successful event.
"Utilizing any form of live entertainment at a trade show greatly increases leads by a whopping 70% …"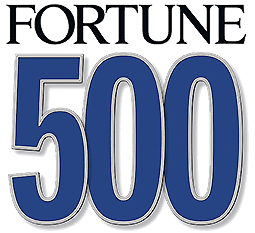 – Fortune 500 Magazine

Trade show corporate magic and the benefits Magician Michael Boone can bring to your company on the trade show floor are incredible! For this reason, Michael has performed for some of the top fortune 500 companies in the world.

Trade show magic is often referred to as custom scripted magic. And is perfect for incorporating key messaging that can be developed around any number of products or services. This has been a proven successful addition for trade shows, corporate events, grand openings, business meetings, team building seminars and any event where the goal is to deliver a company's important message. Scripting company messaging and incorporating important key points that will educate and entertain at the same time. During this performance, Michael blends sleight-of-hand magic and highlights key points wished to be addressed at any particular event. This makes for a entertaining yet educating way to deliver a company message and always leaves a lasting impression.

Below is a video to see Michael in action on the Trade Show floor. You can also check out the other Demo Videos provided on this site.
Atlanta Trade Show Magician Michael Boone Demo Video
"You were a key factor in the success … of over 400 leads … Your performance exceeded all our expectations. You did an excellent job of attracting a crowd, delivering the script and very effectively blending your magic with our desired messaging … a dynamic, energetic, likable and brilliant performer. We are still talking about it … an exceptional job, well done! …"

   – ALina Morejon, NCR
The corporate trade show floor is a highly competitive environment and companies are always looking for that new attraction. That elusive people magnet, anything that will make their booth stand out from the rest. Models, t-shirts, and logo-plastered stress balls litter the trade show floor. The key is to find something, someone that grabs the interest of everyone … Magician Michael Boone does just that!

The main goals when exhibiting at a trade show are networking and generating leads. With so much competition in such close quarters, your company definitely wants to stand out from the rest. This is where Magician Michael Boone comes in. Attracting large crowds to your booth while performing 10-15 minute sets of close-up magic customized specifically for your company. Before the actual show, Michael develops a custom script highlighting key points about any type of product or service. He then incorporates this key messaging around every effect he'll be performing in the trade show booth.

Messaging and magic blended together create a powerful demonstration. Not just an entertaining performance, but at the same time, highlights key points about the company. Michael utilizes audience participation and comedy, breaking the ice and delivering your company's message. This also creates a great opportunity for the sales staff to scout the attendees' badges. This way they can see whom they'd like to target once the performance is over. This will not only generate more leads, it will generate more "Quality" leads.

"What an impact you made on our shows this year! … you developed some amazing tricks along with key messaging that reinforced our objectives. Once at the meetings, you amazed the attendees and our staff! From the registration time to the exhibit time, you provided entertainment as well as promotion of CUNA Mutual Group. In all four meetings, our booth was the most heavily attended … Thanks, Michael, for taking the time to understand our business and develop a high-impact program! I look forward to working with you again soon."

– Gerry Singleton, CUNA Mutual Group
After laughing and being entertained, people are more willing to step inside the booth instead of walking away. Company products can also be incorporated into any demonstration. Michael can also provide custom magic oriented give-aways. These are truly unique give-aways specially designed specifically for your company. And can contain custom printed information such as; website address, 800 numbers, logos, etc…

Complimentary demos are offered for trade show or any type of scripted performance. This is where Michael puts together a 10-15 minute set of scripted magic pre-tailored to your company's messaging. Usually, he can write this pre-script from already existing company literature. This will give you an idea how the scripted magic will look and sound at your next upcoming event. A scripted demo can be performed during a lunch hour so as not to interrupt any standard working day. Please Contact Michael at least one week prior for any demos to arrange scheduling.

With a combination of Magician Michael Boone's 35 years experience and creativity, blended with your company's messaging: a successful show is inevitable!